amelialourdes
It has been 15 years... 15 years since I saw The Moffatts for the first time at the Century Club in Century City, California, not too far away from here. I cannot believe it's been 15 years! It does not feel like 15 years. It feels like it just happened yesterday.

I was interviewed on Access Hollywood here and I was treated like a VIP. The people at the table next to me thought I was some celebrity from Asia. I took promotional photos at the show. I listened to the interview they did. It was my first real band experience. I've never done anything like that before and especially for a 13-year-old at the time, it was wonderfully overwhelming. At 13, that really shaped my experience and as you guys know, I've had plenty of positive band experiences since then. But this will always be my first taste of my favorite band in a small club and fantastic things happening in one evening. I'll never forget it. Here's to 15 years!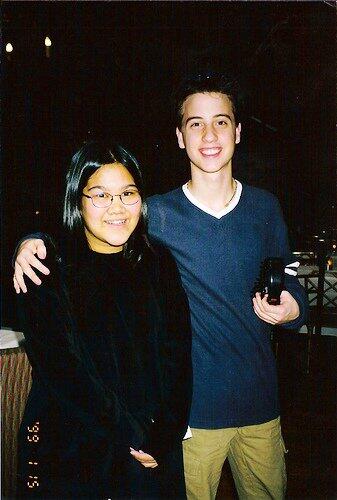 Me and Dave Moffatt.
I was 13 and he was 14.


One of my favorite Moffatt songs and first heard it 15 years ago.
They had just finished writing it and performed it that night.